Coronation Street
hellraiser Becky McDonald causes further chaos at the Rovers Return later this month as she tries to help Jason Grimshaw celebrate his birthday in style.
When Steve goes away for a few days, Becky swoops on the pub and tries to put Stella's nose out of joint by declaring that she's in charge. Keen to have as much fun as possible while Steve's away, Becky quickly takes charge of Jason's party plans when he reminds her that it's his special day.
Following encouragement from Tommy and Tyrone, Becky decides to give Jason a special treat by booking a stripper to entertain him at the pub. With loud music blaring away, it's the perfect night out for the youngsters - but established regulars like Norris are far from impressed by what's going on.
Ken is also furious as his quiet night in next door is being interrupted by the noise. Marching over to The Rovers to rebuke Becky, he quickly finds himself catching the attention of the stripper and receives a private dance of his own…
With Stella watching on in disgust and Steve on his way home, will Becky live to regret her latest wild stunt?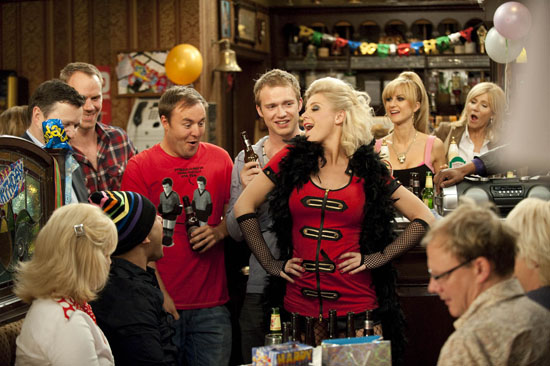 © ITV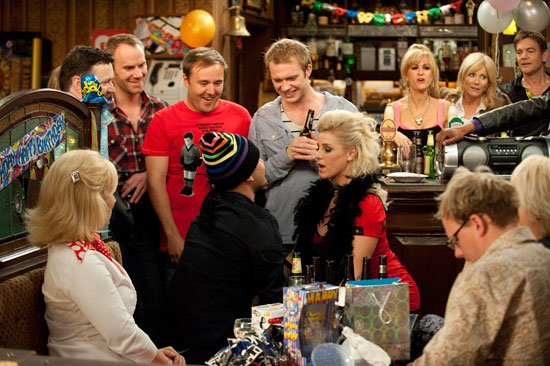 © ITV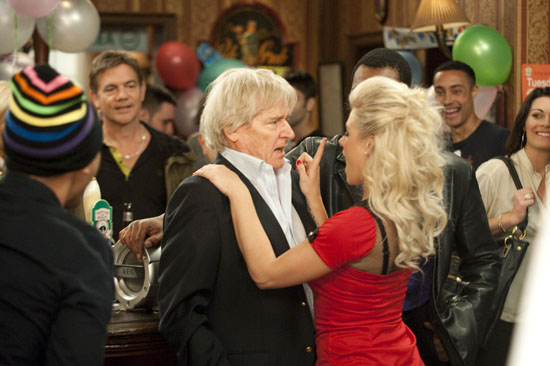 © ITV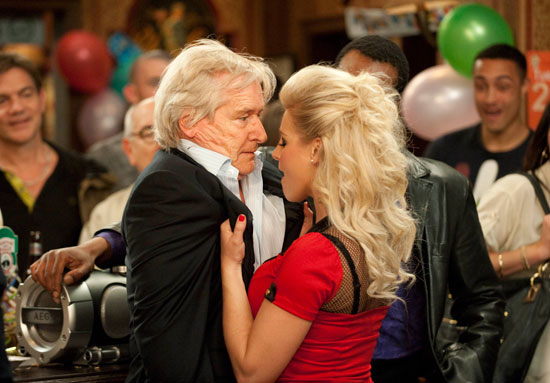 © ITV
These scenes air on Monday, June 27 at 7.30pm on ITV1.
Meanwhile,
EastEnders
will soon welcome a new Moon to Albert Square as Eddie's youngest son Tyler arrives at the Queen Vic.
The ladies' man, played by soap newcomer
Tony Discipline
, settles in easily at the pub and it's not long before he decides to get stuck in by helping Alfie behind the bar.
After trying his hand at some cocktail-making, Tyler comes up with a cheeky plan to drum up business and impress the women of Walford - declaring that he'll do a two-for-one offer on the drinks and may even throw in a free kiss.
However, to everyone's surprise, Mo decides to pass on the cocktails and go straight in for the smooch!
A Walford source commented: "Tyler decides to help Alfie out in The Vic and thinks he can get the ladies in by offering two for one cocktails and a kiss. He is shocked when Mo takes his words literally and goes in for the kill!"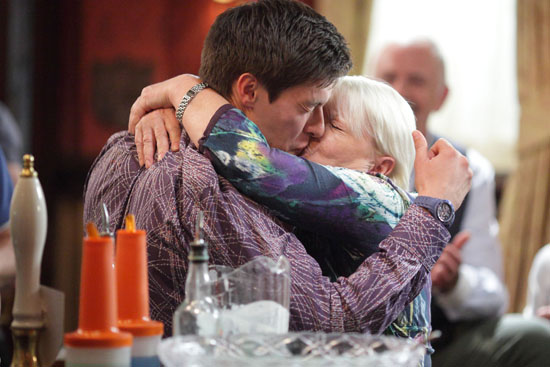 © BBC
These scenes air on Tuesday, June 28 at 7.30pm on BBC One.
Coming up in
Emmerdale
, all hell breaks loose as Gennie blurts out her true feelings for Nikhil - leaving Chas stunned.
As Katie, Gennie and Charity all come together to cheer Chas up following the difficult time she's had recently, Chas starts to open up about her relationship with Nikhil - complaining that being with him feels like a prison sentence.
When Chas goes on to confess that she cheated on the businessman with Carl, it provokes a furious reaction from Gennie, who claims that she doesn't deserve Nikhil.
As the argument between the pair escalates, Gennie shocks everyone by confessing that she loves Nikhil. The revelation prompts Chas to back down from the row, but Charity quickly steps in with an angry reaction of her own and grabs Gennie by the hair…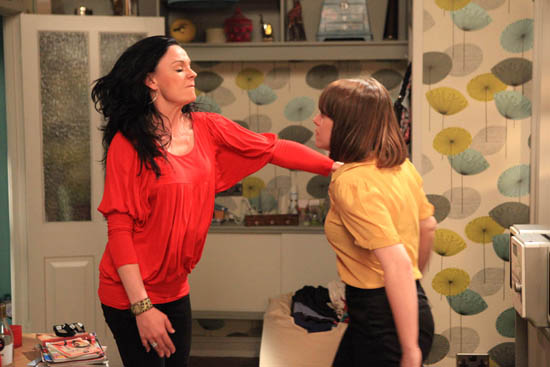 © ITV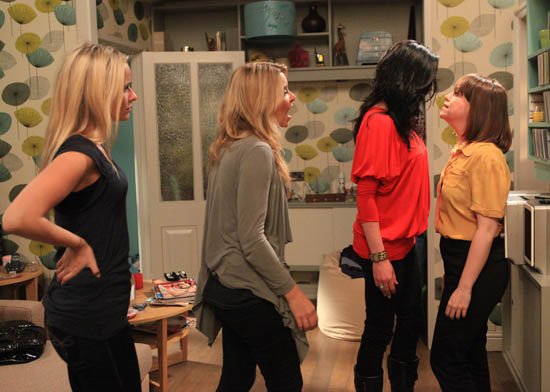 © ITV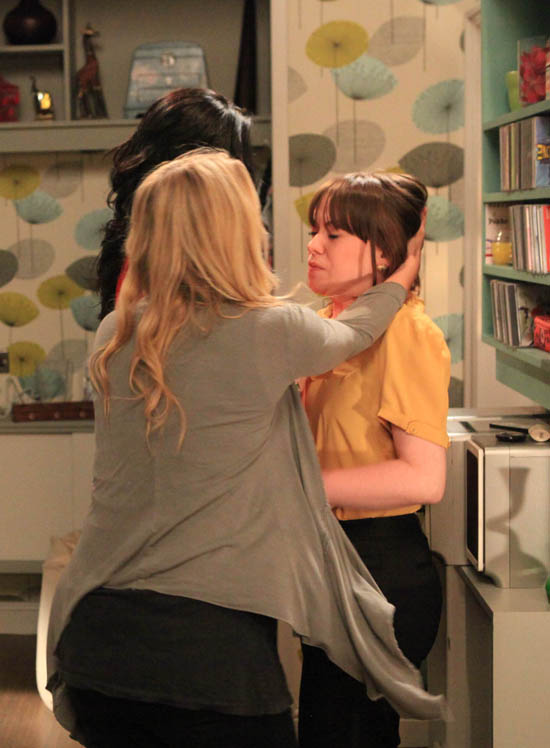 © ITV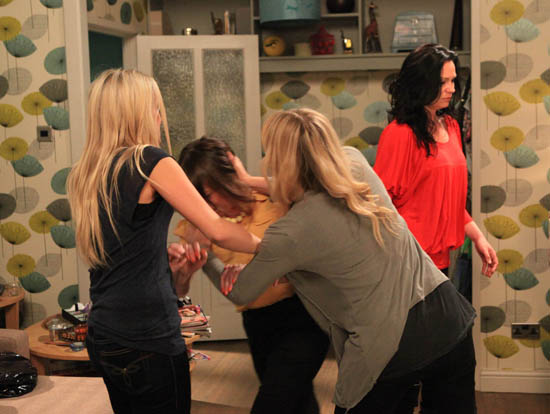 © ITV
These scenes air on Monday, June 27 at 7pm on ITV1.
Over on
Hollyoaks
, as Mercedes McQueen continues to be plagued by guilt over her fake pregnancy, the situation comes to a head on a special day for Riley.
When Riley is named 'Young Player of the Year' at an awards ceremony, he dedicates the prize to Mercedes and encourages her to join him on the podium. However, as she climbs up, Mercedes's heels get stuck in the step and she falls to the ground after losing her balance.
Myra immediately sees this as the perfect chance for Mercedes to fake a miscarriage and starts screaming her concerns for the 'unborn baby'.
Despite protests from Mercedes, the Costellos rush her off to hospital to be examined. As the doctor searches for the baby's heartbeat, Mercedes can feel her whole world crashing down around her. Will she confess all?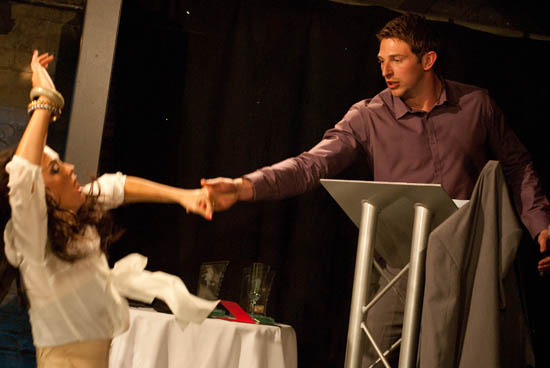 © Channel 4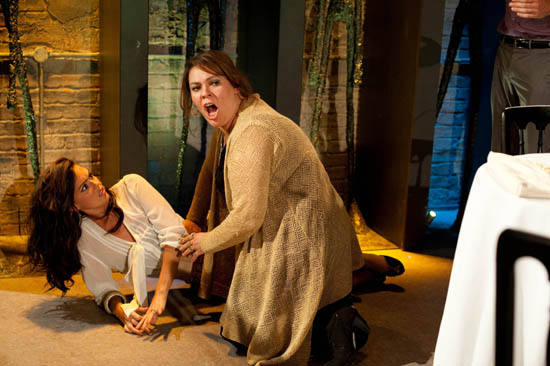 © Channel 4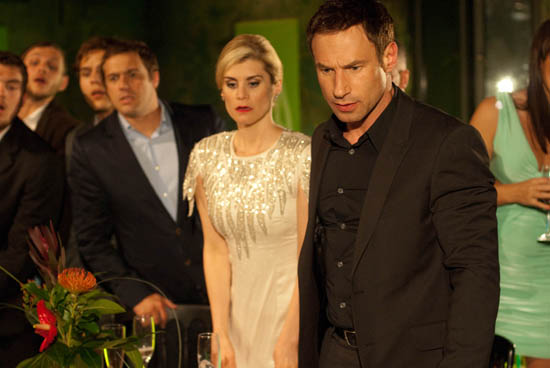 © Channel 4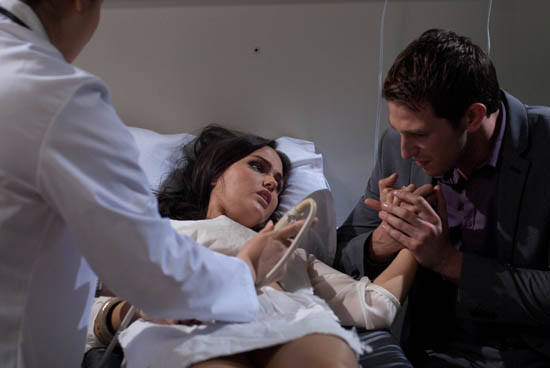 © Channel 4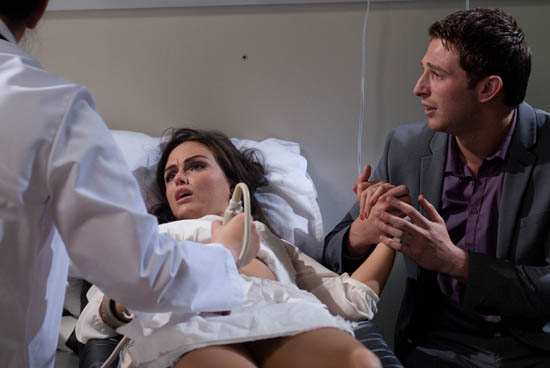 © Channel 4
These scenes air on Wednesday, June 29 and Thursday, June 30 at 6.30pm on Channel 4.
......THE BOSS......
"Always be yourself because the people who mind don't matter, and the people who matter don't mind"

Similar topics
---
Permissions in this forum:
You
cannot
reply to topics in this forum